Next to Shuk Machane Yehuda, in the heart of Israel's food and drink capital sits the Thinkers Distillery where you will receive a warm Jerusalem welcome from the craftsmen who ensure that Thinkers spirits are made without compromise or equal anywhere.
We have special offers for groups
as well as private events
Thinkers Essentials
This is our most popular tour where you will learn about the history of alcohol and how we make our spirits and what makes them so special. You will have the opportunity to taste all of our products and enjoy one of our very own mixologist's cocktail creations, some light snacks. This is an hour you won't forget. We have tours 6 days a week Sunday through Friday. Reserve here. Our Online reservation gives the opportunity of once a day tour. For any other hour during the day call or
message
us for reservations.
12:00
THINKERS ESSENTIALS TOUR
If none of these times suits your need, please call or
email
us.
THINKERS DEEP DIVE
This is the tour for spirits afficionados. Take a deep two hour dive into the magic of distilling vodka, gin and ageing whiskey, and have the opportunity to ask our experts all your questions. You'll taste all our products and enjoy two of our mixologists cocktails plus choice snacks sourced from Shuk Machane Yehuda.
Call or message us for for reservations.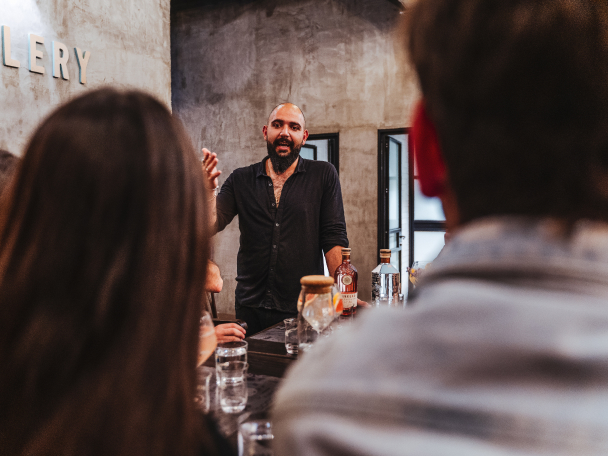 PRIVATE TOURS
This is the tour for closed groups who want to keep the expereince intimate and private.
Call or message us for prices and reservations.
We can work with you to create a wonderful private event for your family, business or social group and even suggest fine caterers who can meet all your needs.
Call or message us for options and prices.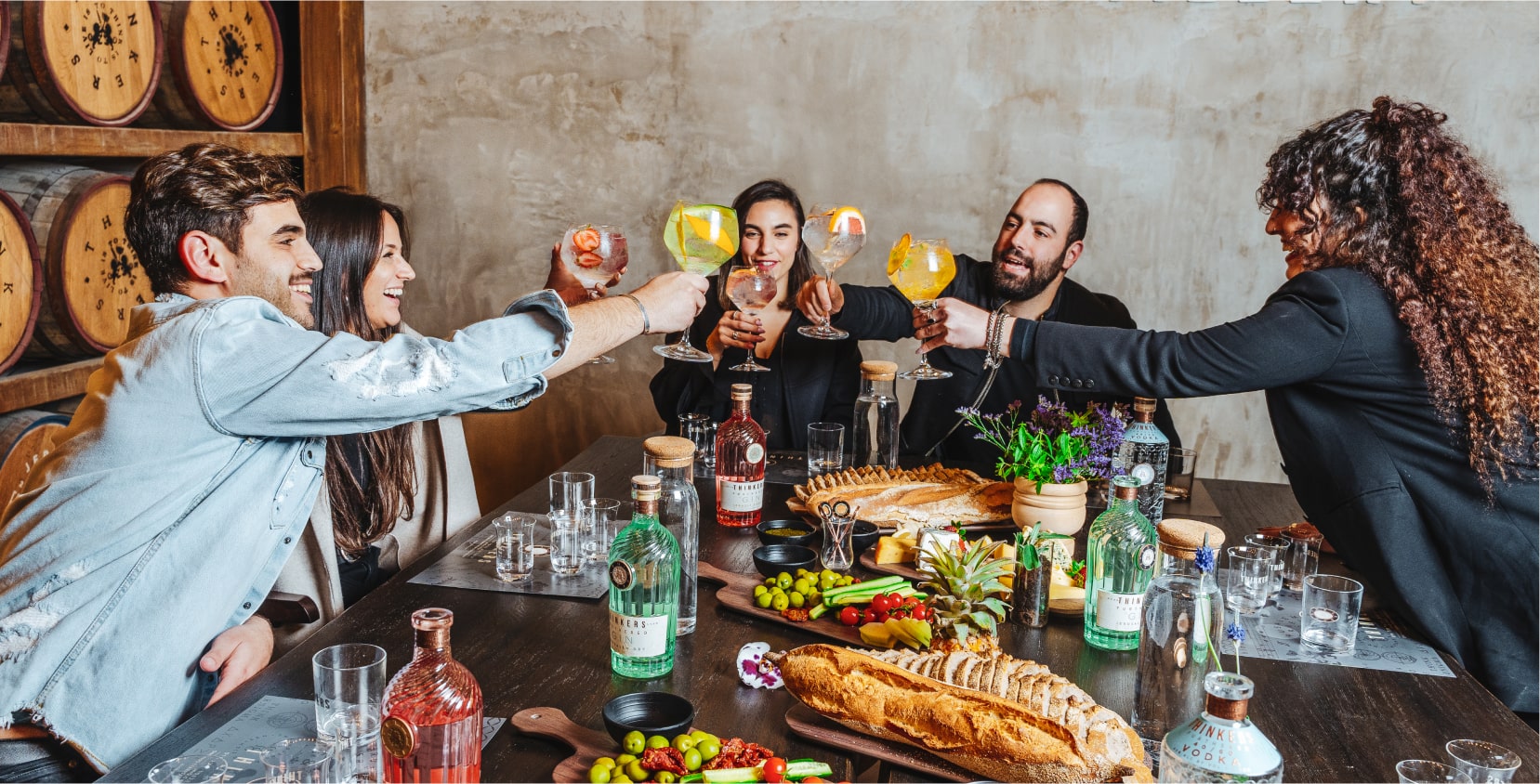 88 Agripas Street, Jerusalem