THINKERS
FURTHERED
JERUSALEM DRY
Gin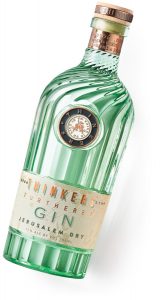 42% ABV | Kosher STAR K
As sublime as its Jerusalem provenance, this classic London Dry gin offers unparalleled balance and elegance. This is a connoisseur's gin that is always perfect whether in a mixed drink, cocktail, or simply straight up. Winner of the top Platinum Medals for taste and bottle design at the 2021 SIP awards.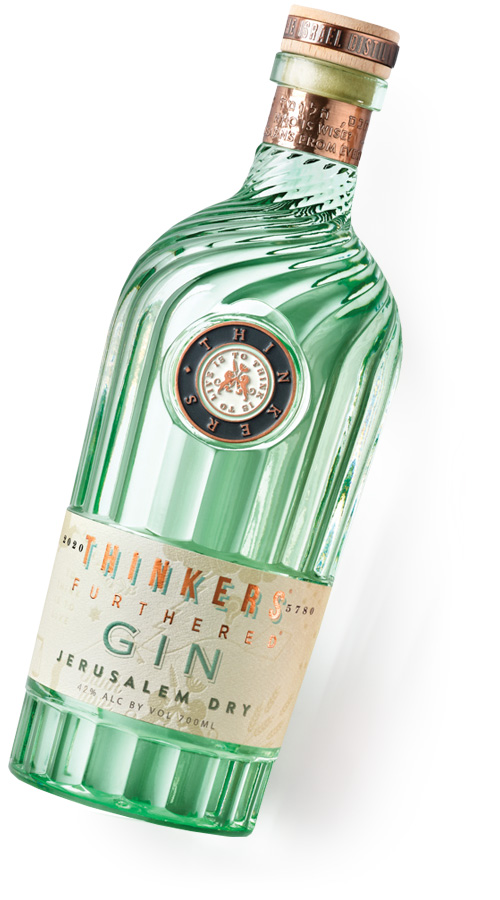 THINKERS
FURTHERED
Israeli Sunset
Gin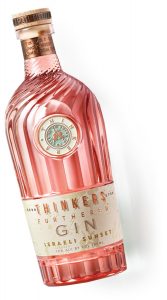 40% ABV | Kosher STAR K
New World gins explore the boundaries of the art of gin distillation, and our Israeli Sunset takes gin art to playful and romantic places. Distilled with rose petals and red fruits, it is a spirit with a passion to be consumed socially. Winner of the top Platinum Medals for taste and bottle design at the 2021 SIP awards.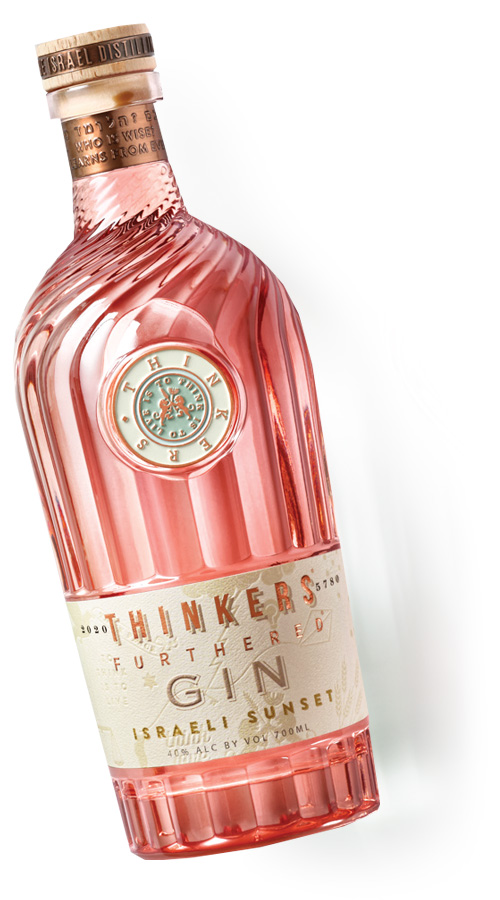 THINKERS
FURTHERED
40/60 VODKA

40% ABV | Kosher STAR K
Scienced to perfection, our 40/60 Vodka doesn't sacrifice taste to achieve its signature golden smoothness. Made from premium soft red winter wheat grown in Champagne, France, we use our own proprietary processes to thoughtfully draw out the grain's delicate flavors. To provide it with its lustrous mouth feel we blend it with water manufactured from the air of Jerusalem. Winner of the top Double Gold Medal at the 2021 San Francisco Spirits Competition and the 2021 SIP Awards.

THINKERS
FURTHERED
52/48 VODKA

52% ABV | Kosher STAR K
A most unexpected vodka. The English soft red winter wheat we use to make this over-proofed spirit is the genetic sibling of the French wheat used in our 40/60 Vodka, yet their flavors and personalities are entirely different. At 40% ABV the English grain proves a bit bland, but when increased by a third to 52% ABV the vodka becomes so flavorful that many simply prefer to drink it over ice as they would whiskey. Coming soon in 2022.

THINKERS
Furthered
Dew of b'dolah
BOURBON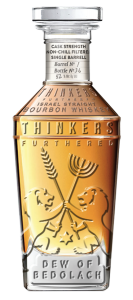 45% ABV | Kosher STAR K
Destined to be recognized as one of the world's finest whiskeys, this deep amber, single barrel, unfiltered bourbon offers an extraordinarily generous palate of toffee, vanilla, toasted oak, coffee, and several cocoa flavors. Distilled from a wheated mash bill and barreled at just slightly more than 50% ABV, Dew of B'dolah has been aged on the open seas for more than four months and along the Israeli coast for another forty.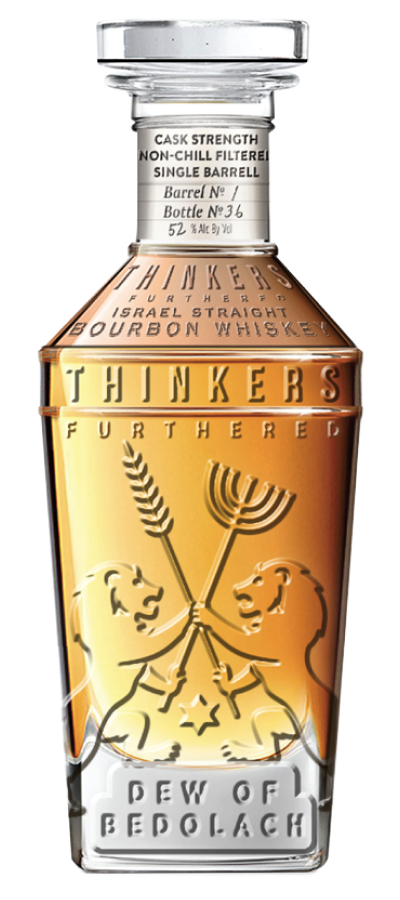 Thinkers Essentials
This is our most popular tour where you will learn about the history of alcohol and how we make our spirits and what makes them so special. You will have the opportunity to taste all of our products and enjoy one of our very own mixologist's cocktail creations, some light snacks. This is an hour you won't forget. We have tours 6 days a week Sunday through Friday. Reserve here. Our Online reservation gives the opportunity of once a day tour. For any other hour during the day call or
message
us for reservations.
12:00
THINKERS ESSENTIALS TOUR
If none of these times suits your need, please call or
email
us.
THINKERS DEEP DIVE
This is the tour for spirits aficionados, a deep two hour dive into the overall world of spirits with a focus on distilling vodka, gin and ageing whiskey. You'll have the opportunity to ask our experts all your questions, taste our products and enjoy two of our mixologists cocktails together with choice snacks sourced from Shuk Machane Yehuda.
Call or message us for for reservations.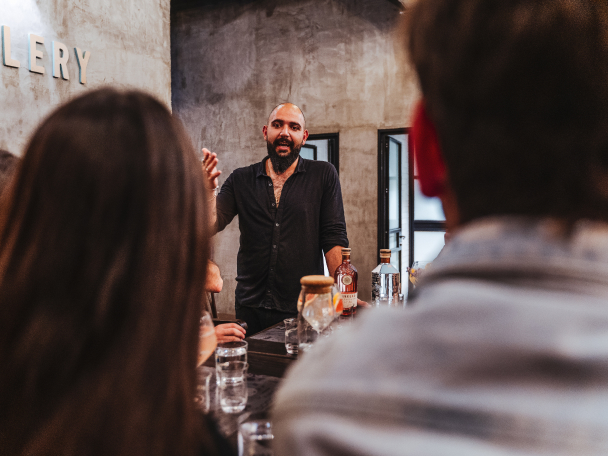 PRIVATE TOURS
This is the tour for closed groups who want to keep the expereince intimate and private.
Call or message us for prices and reservations.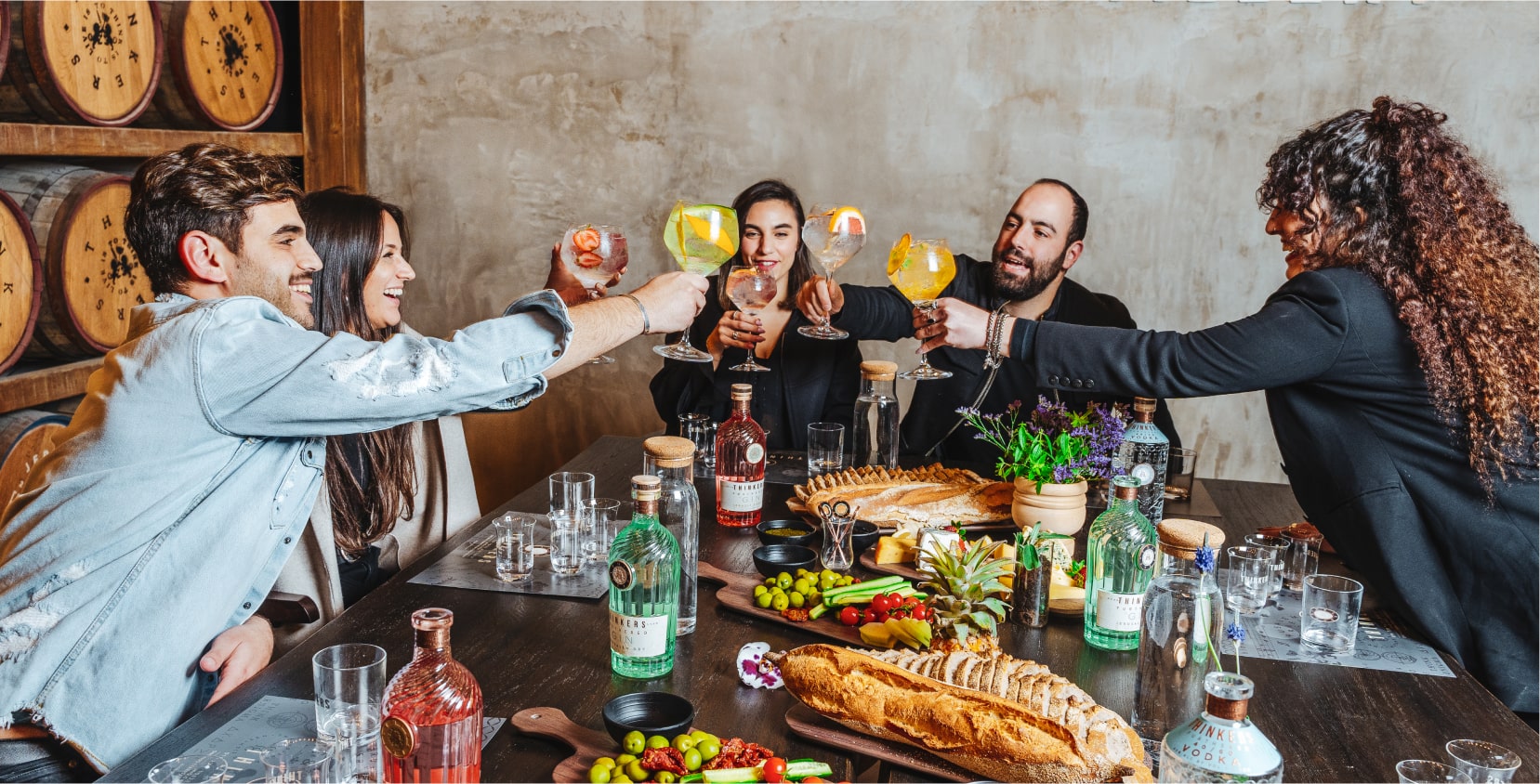 THE CIRCLE
KEEPS GOING FURTHER
The circle is a universal symbol with extensive meaning. It represents the notions of totality, wholeness, of both giving and of receiving. The Thinkers Circle is designed for a community who want to be a part of something reciprocal, where they can give and get. Members of the Circle will will earn points on purchases that will allow them to enjoy benefits ranging from deeply discounted access to the worlds finest bar tools to home visits from our mixologists to private gatherings with noted thinkers to gin blending sessions and much more. And, when members use their points we will donate to a charity they have a voice in selecting. This is much more than a lifestyle club, it is a Circle of like minded Thinkers.